SX-Meister Support OS
■SX-Meister Support OS
(as of June 2022)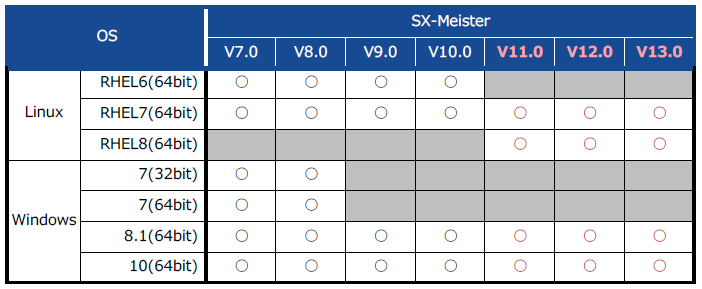 Notes:
SX-Meister version 11.0, 12.0 and 13.0 are the versions to be supported as of June 2022.
Please note that the information given here is based on "SX-Meister Ismo" and it may differ for each product.
For more information, please click here.
After SX-Meister version 6.0, Linux RHEL6 (64bit) version 6.6 or higher are be supported.
For Alpha-SX (the product before SX-Meister), Windows10 and RHEL7 are not supported.